Description
Goods and Service Tax(GST) is an indirect tax levied on the supply of goods and services in India from July 2017. The idea is to make India one unified common market. All the E-commerce stores are in a hunt to implement GST and Magento 2 stores are no exception as it is compulsory for all to implement the GST system.
Owing to the complex structure of GST, it needs a lot of expertise and time to easily create tax rules and apply GST on products. Hence, Meetanshi has developed GST India for Magento 2 to auto calculate and apply GST in the Magento 2 stores.
GST India for Magento 2 extension calculates GST based on the location and tax rate slabs for the store products. You can easily display the GST bifurcation in the order documents like invoice, shipments, and credit memos. Meetanshi takes care of timely updating the module to sync with the changes made by the Indian government GST rules.
A Simple Module to collect Firm GST Number During Checkout in Magento 2.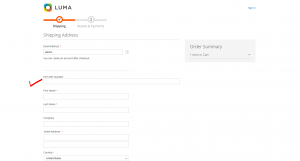 You can Also Export all GST from admin Panel using a single Export .