Online Ecommerce Marketplace Development Services
Online Ecommerce Marketplace Development Services
Magento Marketplace – The Best Solution For Multi-Vendor Businesses
Benefits for admin, vendors, and customers
Simplified management of multiple brands
Manage multiple vendors from a single storefront
Separate admin and vendor dashboards
Custom marketplace as per the latest trends
Vendors may target a large audience
Increase in conversion rate for vendors
Drive huge amount of profit for the businesses
Magento Multi-Vendor Marketplace Development Services
Multi-vendor marketplaces, as the name suggests, refers to online stores where multiple sellers offer their products for sale at a single store front. Developing multi-vendor stores is a complex process as the ecosystem comprises of separate dashboards for the customers and vendors. While the customer dashboard is accessed and used in the same way as it is done in a conventional e-store, vendor dashboards are used differently. Each vendor has his own dashboard which he can use to upload product images, descriptions and prices. Also, they can add categories, manage customers, track inventory, and more. Seeing these complexities, it is important to choose the right platform and Magento serves as the perfect answer.
Pracoda Technologies is a leading agency that offers reliable Magento multi-vendor marketplace development services. We have a team of seasoned Magento professionals with in-depth understanding and rich experience in the platform. We have worked on a large number of Magento marketplace projects, using the standard Magento extensions and plugins to convert existing e-commerce stores to marketplaces. On the other hand, we have developed custom extensions and plugins for clients with special requirements. We understand the client's needs and deliver the right set of services for them.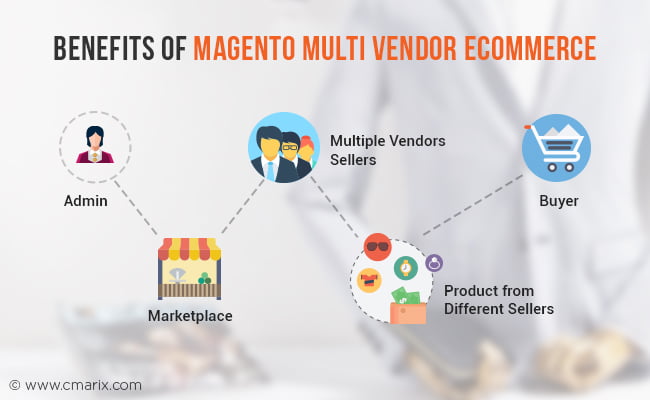 Benefits of Magento Marketplace Store
Benefits for Store Owners
Enables them to earn revenues in the form of commission on sales
More sellers and products bring higher search rankings for the store
Higher search rankings translate into more traffic for the store
Provides more shopping options at a single online destination
Enables comparison of products and prices for smart shopping
Saves their time, effort, and money and gets them quality products
Helps them to save time and money as they join a readymade marketplace
Saves them from the complexities of starting and running an online store
Empowers them with mobile connectivity as marketplaces run on mobile
Why Magento For Marketplace Development?
Features Of Magento Multi-vendor Marketplace
Easy conversion of Magento e-commerce store into a Marketplace
Permits the vendors to get registered, showcase, and sell their products
Enables store owners to manage products with a merchant panel
Brings revenue for store owner in the form of vendor commissions
Offers the customers a wide range of products, brands, and suppliers
Provides automated routing of orders with the appropriate vendors
Enables sellers to manage inventory, orders, shipping, and sales
Helps them to manage business reports, transaction reports, and rating
Offers support for multiple payment methods and product types
Allows customers to compare prices from different vendors
Gives support for both B2B as well as B2C transactions
Provides responsive vendor panel to manage transactions on the go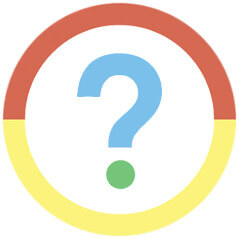 Comprehensive Expertise We are a team of seasoned Magento developers with comprehensive expertise in the platform
Marketplace Experience We have a rich experience in Magento marketplace development with several projects to our credit
Customized Approach Our approach is to offer customized solutions that match unique requirements and preferences
Consistent Support We offer instant troubleshooting and 24X7 maintenance and support to address all issues
Flexible Pricing The flexible pricing options we provide makes us a preferred partner for the clients
Adherence to Deadlines Our focus is on timely delivery and we make the best efforts to adhere to the deadlines
// Drop us a line! We are here to answer your questions 24/7