Captivating markets with consumer driven directives
In the epic battlefield of FMCG, enterprises deal with flickering customer loyalties, swaying profit margins, and compressed cycles amongst other challenges. Accurate and relevant data is extremely significant in order to produce the right type of products that the target market is willing to consume. This requires in-depth awareness, which ultimately impacts decision-making in both operational and distributional mechanisms.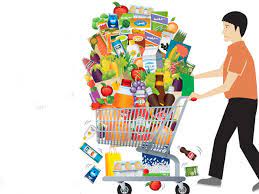 The fundamental measure of value transcends financials. Big data and new marketing are the twin facilitators of the FMCG industry. The synergy between the two is what boosts business today. Technology based business solutions are prodigious enablers to accomplish the same.
Companies need to visualize data and analytics to gain insight on consumer buying patterns. This is where we unearth the great overlap with marketing. While this data is critical to the marketing department, it must be accessible in real-time to overall KPIs for true business alignment.
From social media analytics to technology dynamics to product commoditization to R&D budgets – at Pracoda Technologies we add value to every single entity of the big picture by providing a range of Odoo based business solutions.
How Pracoda delivers value to the FMCG sector
Pracdoa solutions are crafted to support innovation, from concept to launch. We present the consumer 'product triple play'–the ability to be market pioneers, optimize their ROI and deliver spectacular customer service.
We offer well-suited solutions for FMCG firms, including services on cloud, social media and analytics, as well as trade promotion management, label management, supply chain management etc.
Higher revenue percentage from new products
Enhanced brand recognition and customer loyalty
Sustained incremental revenue from promotional spend
Quicker response to demand and optimized inventory turnover and non-breaking space
Increased service levels and customer satisfaction
Lower manufacturing, distribution and transport costs