Engineering innovation by simplification
The manufacturing realm thrives on invention and innovation. At the very core of this sector lies production. With the latest technological breakthroughs, varied working styles, range of products, scale of competition, manufacturers need to brace themselves with savvy business ideas to effortlessly handle complexities. The ploy is to keep one's operations at peak efficiency to maintain brisk business growth.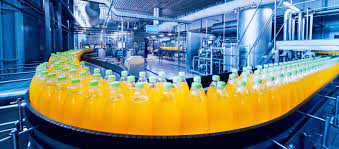 In today's shrinking global market, manufacturers are internationalizing their reach, which means collaborative supply chain ecosystem is a key factor. With state-of-the-art vendor /supplier networking, effective sales and marketing operations, well-coordinated logistics and of course streamlined production, firms can apply business intelligence to soar to new heights. Manufacturers must choose technologies that help them to work better with unique solutions that streamline operations.
To get qualitative and quantitative assessments and efficient workflow one must leverage the right multi-faceted process management suites. This means redefining existents systems and creating enhanced processes to benefit from a global clientele. Aspects like understanding and mapping product life cycle management, industrial automation efficiency, distribution channel optimization holds equal importance.
At Pracoda, we offer a gamut of customizable Odoo based software for manufacturing enterprises of various scales, sizes, product types – that optimize manufacturing and engineering platforms, adapt operations for new markets, and expedite rollouts.
How Pracoda Technologies delivers value to the Manufacturing industry
With the prowess and flexibility to face market changes and tackle new frontiers, our business consulting solutions are designed to help you accelerate innovation with world-class products at high profit margins.
These standards are skillfully achieved while lessening the incurred expenditure and reducing the effort of compliance, which is already met with effectively.
Increased process efficiency with customized ERP
Reduction of costs and elimination of lags
Enhanced productivity and profitability
Transformational changes in value chain
Enriched networking and collaborating
Customer focused results